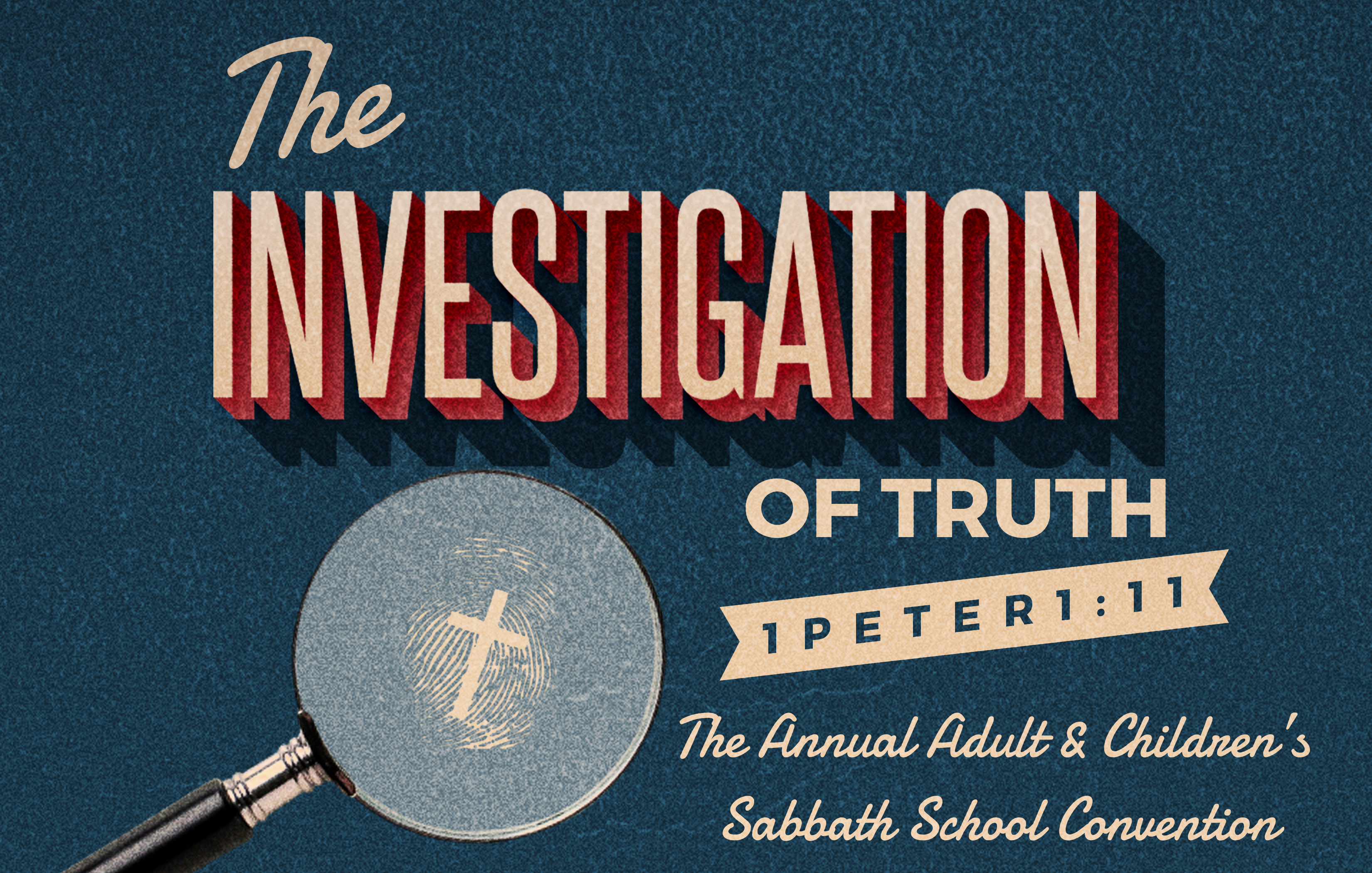 SPECIAL ANNOUNCEMENT!!!


We are elated to announce we have just recieved confirmation that

Sherri Uhrig

, Director of the North American Children's Ministries Department will be presenting at our convention! You may find out a little more about Sherri at the following link, but please register soon as space is limited!
http://www.nadadventist.org/article/1073742880/ministries-services/ministries/children-s-ministries/sherri-uhrig
PROMO VIDEO:
TO REGISTER, PLEASE CLICK ON THIS LINK:
https://goo.gl/tQNsM5
Please be sure to bring your own linens and bedding as the lodge rooms do not come with bedding.

A full schedule will be e-mailed to you shortly but here is the itinerary for Friday, April 27th, 2018: 4PM = Registration opens. 5PM = Supper is served. 7PM = The first meeting begins.
INFORMATION:
We are excited to announce the theme of your annual Sabbath School & Children's Ministries Convention "The Investigation of Truth" happening on April 27-29

th

, 2018! Get ready for an vivifying weekend as we will be having keynote speaker Justin Kim from the General Conference along with author Curtis Hall for Sabbath School coaching. For children's ministries, Rocio Rojas will be giving certified NAD training in Track 2: Teaching Children. Registration, meals and lodging are included in the price of $105 for double room occupancy or $145 for single room occupancy. All registrations after April 1st, 2018 will be $145. No refunds after April 15th, 2018. Registration is limited so please do so at your earliest convenience!