The Pathfinder Club Basic Staff Curriculum is designed to develop an awareness in leaders of the fundamentals of the Pathfinder Club and to help the Pathfinder Club staff become familiar with the procedures, policies, and resources necessary to start and maintain a Pathfinder Club Ministry.
It is not intended that participants will learn how to teach Pathfinders, but rather those basic elements of information necessary for any Pathfinder staff member or leader to fulfill his or her duties in the club. This course its also a prerequisite for the Pathfinder Director, Instructor and Treasure/Secretary Certifications.

Certification Prerequisites
Commit to the Youth/Children's Ministry Volunteer Code of Conduct 
Be currently approved by the the Local Church/Conference volunteer screening guidelines.
Event Details
Registration Status: CLOSED
ZOOM login details will be sent via email to those who registered.
Certification won't be completed until the PFAD 005-Introduction to Basic Drill workshop is done. Due to the nature of this seminar, it's necessary to schedule it at a different time, details will be given soon.
Workshop Handouts #
Download Glen Milam Handouts HERE
Introduction to Teaching - EDUC 001. By Kalee Vanwart.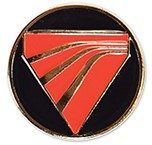 Recognition of Completion
Everyone likes to have their efforts recognized. Youth leaders who put in untold hours of prayer, planning, counseling, and training are no exception.
Upon completion of the EIGHT required workshops, ONLY Participants within the Alberta Conference are eligible to receive an enameled pin and certificate of completion.