PATHFINDER BIBLE EXPERIENCE 2022
The Pathfinder Bible Experience planning is in the works. There are still some unknowns as to how this will be implemented. Be sure to check back for more information.
Teams and leaders are encouraged to continue studying and preparing their chapters. In the midst of this pandemic, our purpose is still to learn the word of God and at the same time, be safe while we engage and participate with others.
The Pathfinder Bible Experience How-to Guide will assist you in organizing your local Pathfinder PBE Team.
Regional Event
Date: February 5, 2022

Location: Virtual.

Registration Deadline: January  31, 2022

Team Registration - CLOSED

Important: Participation on this event is ONLY open to Clubs/Teams who are Registered with the Alberta Conference for the 2021-2022 cycle. If your club does not appear on the drop down list of the registration form, contact your coordinator.
Local Club Forms:
Please submit/upload to the folder below a signed copy of the:
INFORMATION & RESOURCES FOR VOLUNTEERS
FINAL TEAM RESULTS AND RANKINGS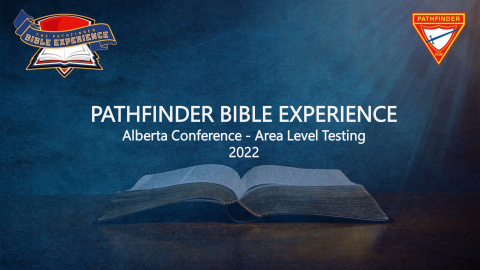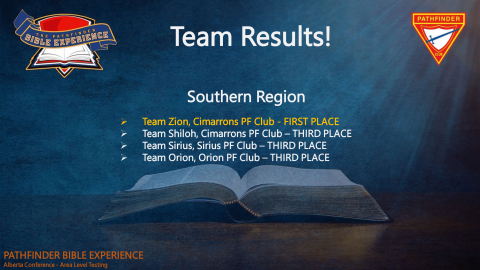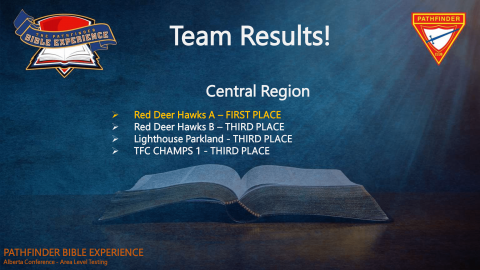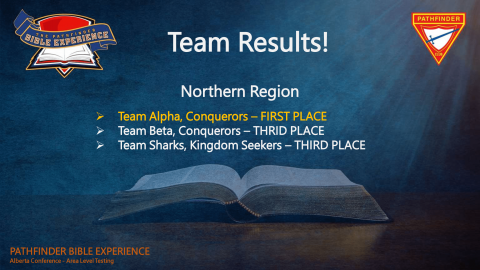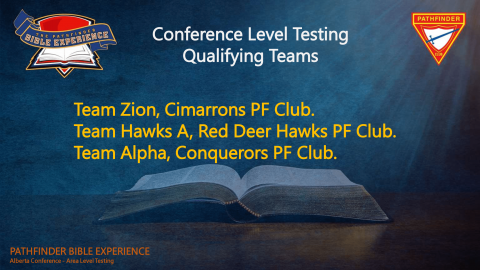 For details on how the rankings are calculated, please refer to the Pathfinder Bible Experience How-to Guide, page 15 - Standings.