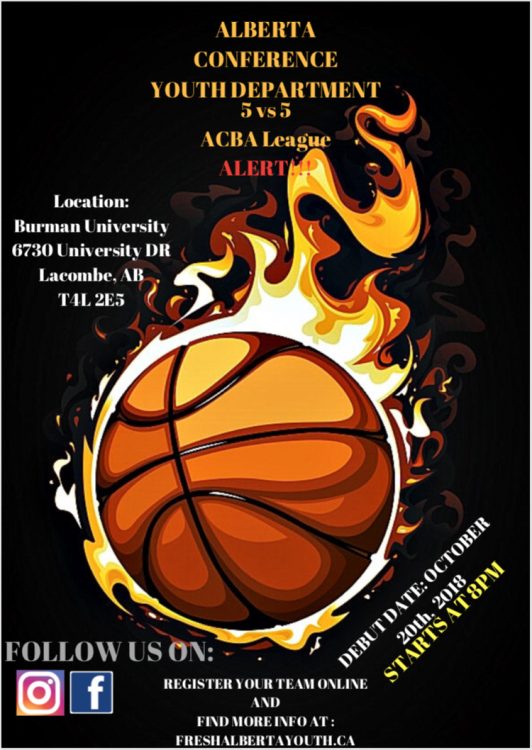 Alberta Conference Church Basketball League

The Alberta Conference Youth Department is excited to announce its first ever Church Basketball League called "ACBA."

This creative recreational idea came from one of my youth Ted Merceus.

The "SBA" church league, will bring together youth from different churches across the province of Alberta.

Teams will get to play against each other, learn the value of team work and develop character and sportsmanship.

The goal of "SBA" is to have fun, develop personal faith in Christ and work on fitness all at the same time.

The plan is to have a total of 20 church teams enter the league and 3 Divisions (North, Central, South).

Each team will play at least 7 games throughout the season.  At the end of the season there will be playoffs and also an ALL STAR GAME with DUNK OFF.

For more information KEEP IT LOCKED AND STAY TUNED!!!!!