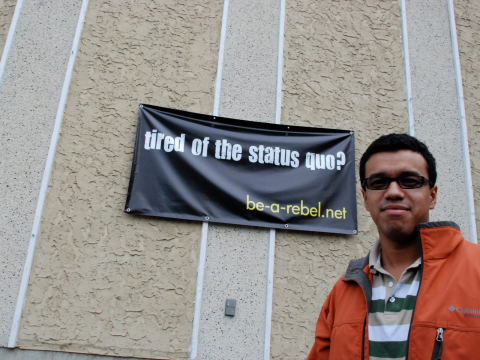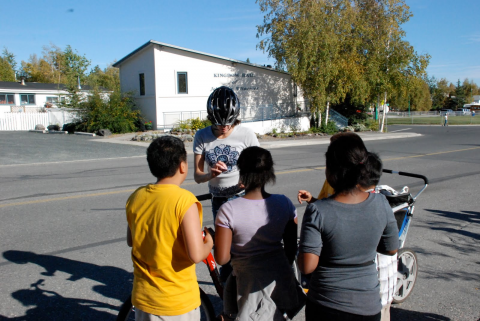 The multi-purpose space in the Yellowknife Seventh-day Adventist Church filled up with rebels on Friday, September 11, 2009. Ranging in ages from toddler to well-seasoned adult these rebels had one thing in common; they were tired of the status quo; they wanted to rebel against the things that were keeping them from a closer relationship with Jesus. The next two days would inspire, empower, and unite them.
The Be a Rebel event was an evangelism weekend designed with youth in mind. Featuring guest speaker Moises Ruiz and his wife Katelyn, the weekend included messages that challenged those in attendance to accept God's invitation to a deeper relationship. However, the goal was to also put the message into practice. On Sabbath afternoon the participants gave out batteries to local residents encouraging recipients to test and/or change their smoke detector batteries. Almost 200 batteries where given out. The event concluded on Sunday afternoon with a rousing game of Garritt Ball - a locally developed multi-team game - and a BBQ. Overall, attendance was consistently in the range of 25-40 people and six pre-church members attended the entire event. This evangelism weekend was made possible through an Alberta Conference evangelism grant and the generous support of the local church members.
The Seventh-day Adventist Church has been serving the Yellowknife community for over 30 years and is delighted to be sharing the hope of Jesus Christ with the people of Yellowknife. The church can be found on the web at www.yksda.org.
Pastor Brad Dahr