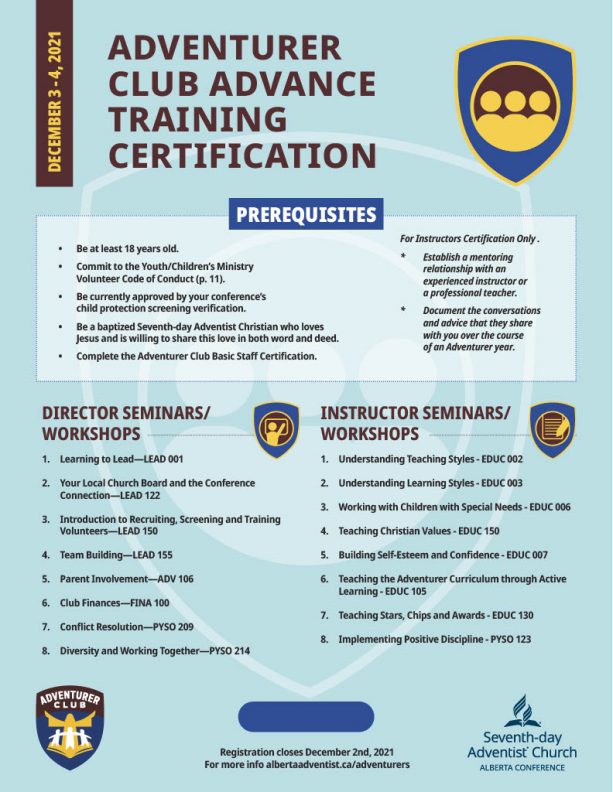 Other details
Admission is free but registration is required. 
Registration closes at midnight on December 2, 2021
Zoom log in details will be send to registered participants only by noon on Friday December 3.
Participants are encourage to DOWNLOAD and PRINT the following documents (as applicable) and use them during the seminars.
Upon completion of  the eight (8)seminars the participant is eligible to receive an enameled pin and certificate.
DOWNLOAD WEEKEND SCHEDULE HERE
Training Handouts