ADVENTURER FAMILY CAMP 2022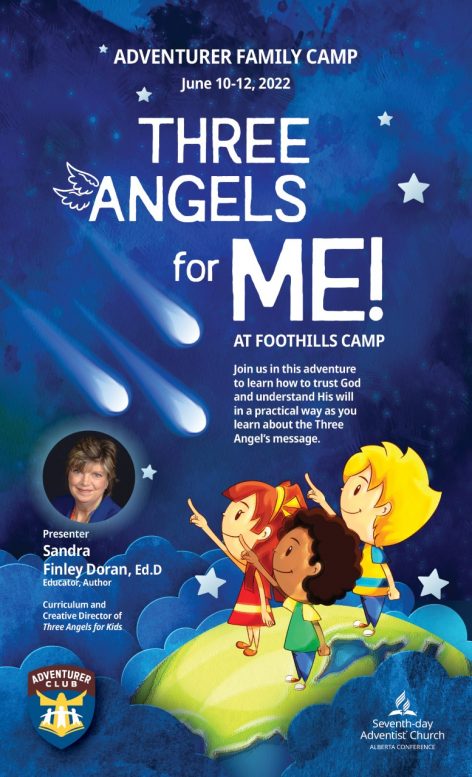 God has 3 special messages for us! Join us, in person, for Adventurer Family Camp as we learn how God: Is fair, is our Creator, and wants us to trust Him while using our hands and hearts to serve Jesus.
This will be a great time for the whole family with awards, games, crafts, and more.
We hope to see you there!
When: June 10-12
Where: Foothills Camp and Retreat Centre. Bowden, AB
Speaker: Sandra Doran, Ed.D - Curriculum and Creative Director of Three Angels for Kids
Registration Status: CLOSED
Other Information:
No walk-ins, or meal purchases on site are available. 
Please read carefully the Rules and Agreements doc and make sure to bring a singed copy at check-in.
Thanks you all for a fantastic weekend! 
We would love to hear from you! Please fill out the survey below, your feedback help us improved our future events! 
Attention Club Directors!
Access your folder in the link below and upload your Club pictures from Family Camp and Investiture Ceremonies.