ADVENTURER FAMILY CAMP 2022
God has 3 special messages for us! Join us, in person, for Adventurer Family Camp as we learn how God: Is fair, is our Creator, and wants us to trust Him while using our hands and hearts to serve Jesus.
This will be a great time for the whole family with awards, games, crafts, and more.
We hope to see you there!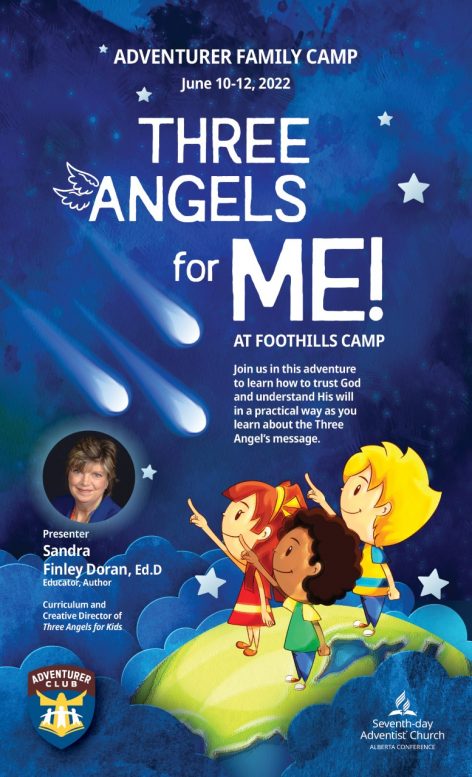 When: June 10-12
Where: Foothills Camp and Retreat Centre. Bowden, AB
Speaker: Sandra Doran, Ed.D - Curriculum and Creative Director of Three Angels for Kids
Registration Status: CLOSED
Other Information:
No walk-ins, or meal purchases on site are available. 
Please read carefully the Rules and Agreements doc and make sure to bring a singed copy at check-in.
Check this page regularly for updates.