In Times of Economic Uncertainty
Alberta Conference Charitable Gift Annuities
During the Community Bridge Campaign for Mamawi Atosketan Centre in Maskwacis, the amount of the CRA -recognized tax receipt can be counted as a contribution toward the MAC and Community Bridge Campaign.
Guaranteed Stable Income for Life

Immediate Charitable Tax Receipt

Donor Wall Recognition in Mamawi Atosketan Centre

Multiplier Effect Option to Increase Monthly Income
If you're 65+ and have $15,000+ you'd like to eventually invest in any aspect of God's work in Alberta, you could receive income equivalent to better than market rates.
The Alberta Conference is one of a few organizations licensed to offer charitable gift annuities in Canada. It is the only organization offering Adventist- controlled annuities that is recognized by Canada Revenue Agency.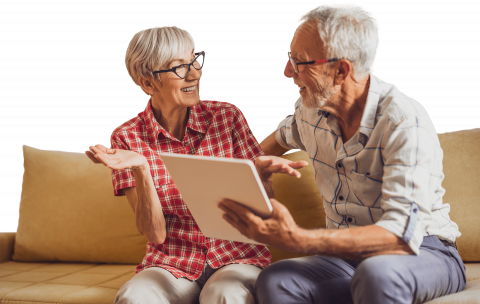 Announcing the new Alberta Conference Gift Annuity: become a partner in sharing God's love in Alberta.
When you purchase an Alberta Conference Gift Annuity you receive regular payments for life. If the total amount invested is not required to make these payments, the balance becomes a gift to the Alberta Conference. 
You may designate a project or ministry of the Conference that you would like to strengthen, or you may wish to leave it open to be used where most needed. 
Our Gift Annuity Offers You:
Security
Freedom from investment stress
Tax free income guaranteed for life
Peace of mind
Continued support for your Church in Alberta
To learn more: A Guaranteed Life Income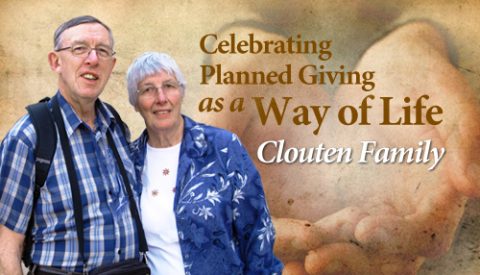 Celebrating Planned Giving as a Way of Life: Clouten Family (PDF/Print) (Video link)
Alberta Adventists Ngaire and Keith Clouten operated Boomerang Tours for 25 years. Find out how Ngaire and Keith turned contingency money from their company into a planned gift for the Alberta Conference.
Call Lynn McDowell for more information at (403) 342-5044, ext. 233.