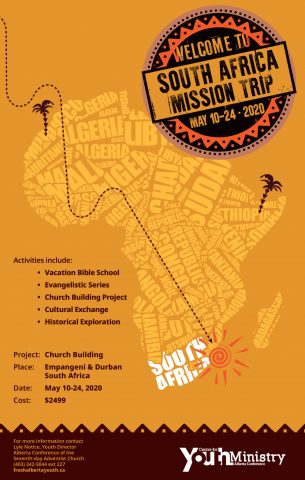 We have so many amazing things happening within the Alberta Conference Youth Department for 2020!!!!!
Guess what?? We are headed to South Africa!!!! Our mission will involve building a church, conducting evangelistic series, Vacation Bible School and much more!!!
We will also be doing sightseeing to historical places.
Dates for this mission is May 10-24, 2020.
Cost is only $2499
If you are interested in attending. Please register !!!