Online Discover Bible Guides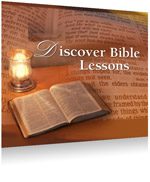 Discover the Bible in a new way with the online Discover Bible Study guides. It Is Written is pleased to offer these 26 free online Bible studies to help you learn more about God's Word. As you begin these easy-to-use Bible lessons, you will be assigned to an instructor who will be available to answer your questions and coach you. Plus, you will have the opportunity to receive free printed materials as you progress through the lessons. Visit the Welcome and Overview pages for more information. Or Begin lesson 1 of this free Bible study right now!
Start the Online Bible Studies Now
---
The Search for Certainty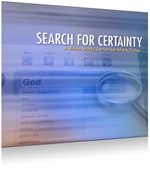 Dive into the Bible and emerge spiritually refreshed! The Search for Certainty Bible study series explores the teachings of the Bible in an easy-to-follow format. Each of the 30 studies can be used with nearly any version of the Bible. If you're searching for answers, this is the place to start! In these self-grading lessons, you will learn: How to understand the Bible, how to make sense of our world, how the days we live in relate to Bible prophecy, what will happen at the Second Coming of Christ, how to find personal peace, how to identify a cult, what happens when a person dies, how to grow as a Christian, and what heaven will be like.
Start The Search for Certainty Now
---
New Beginnings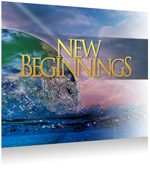 Whether you're just beginning your study of the Bible or feel its time for a review, the New Beginnings programs will help you on your journey. With topics like "What Happened to Right and Wrong?" and "The Best Is Yet to Come!" you will find hope and meaning in these Bible-based studies. You may watch the videos online in English or Spanish or download the studies in 23 other languages—and it's all free of charge.
Unsealing Daniel's Mysteries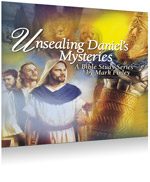 Golden images, winged lions, proud kings, Judgment Day and the Holy Sanctuary...they are all part of the fascinating, colorful book of Daniel. Follow along in this chapter-by-chapter, self-grading Bible study as you unravel complex prophecies and learn simple biblical principles for everyday life.
Thought-provoking topics include:
Confidence in Crisis
Kingdoms in Collision
Always on Time
Still in His Hands
You will enjoy exploring the prophetic book of Daniel through these free Bible studies. Each Christ-centered lesson explains Daniel's prophecies and how they impact your life and future.