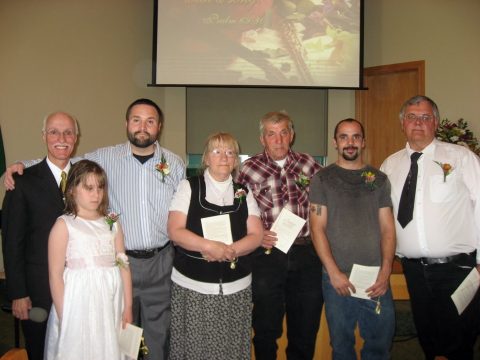 The Fort McMurray Seventh-day Adventist Church was pleased to welcome into membership through baptism on Sabbath, June 12, 2010, six individuals.

The event follows another "Revelation of Hope" Prophecy Seminar conducted by Pastor Darrell Beaudoin and prayerfully supported by the entire church family. More baptisms are being planned for the future.

The Fort McMurray Seventh-day Adventist Church has conducted 11 Prophecy Seminars and a number of Healthy Living workshops since Pastor Beaudoin arrived in August 2006.

Church attendance has steadily increased from around 25 to over 100 since the church began this intensified evangelistic program four years ago. Church members are elated with the membership growth. The general worship atmosphere is contagious as each Sabbath people come to worship in a loving and caring church family environment.