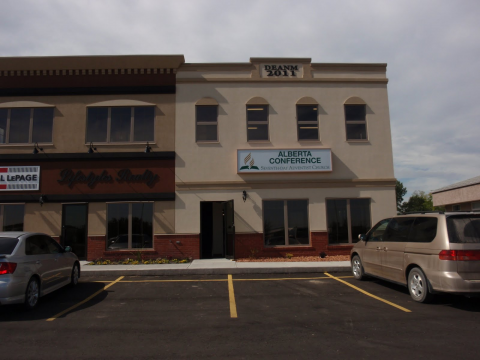 Well, today the move went well. We were packed up and out of the PE Complex at CUC by about 10 AM!! Everyone pitched in and helped each other. The rest of the day was spent cleaning file cabinets, etc., organizing office spaces. It went along nicely. The spaces allotted for offices now seem to be more spacious than originally thought. Stop by and pay us a visit!

The new office address is 5820B Hwy 2A

Lacombe Directions: Travelling south on Hwy 2A, follow the service road which leads to the Co-op Marketplace/Gas Station. We are next door to the vet clinic and our office is in the Royal LePage building. There is a lighted sign on our half of the building.