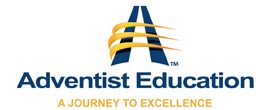 Recently, North American Division and Union education leadership met with a security specialist of the United States Army. As a result of the conversations, the education leadership has coordinated several seminars in multiple unions on how to improve the safety in our Adventist schools.
Currently, the education departments in the nine unions and one mission of the North American Division have crisis management procedures for educational institutions. For crisis management resources for educational institutions, please visit http://circle.adventist.org/files/jae/en/jae200972013406.pdf and http://circle.adventist.org/browse/resource.phtml?leaf=5213
"We have a unique system in which many of our schools are small schools. We may never have large electronic security systems in some of our schools," said Larry Blackmer, vice president for education for the Seventh-day Adventist Church in North America. "However, at the same time, we need to do everything to ensure the safety of our children in a sinful and dangerous society. Many of our schools have already begun implementing safety plans."
The Seventh-day Adventist Church in North America operates a system of more than 900 elementary and secondary schools and 13 colleges and universities. The primary aim of Seventh-day Adventist education is to provide an opportunity for students to accept Christ as their Savior, to allow the Holy Spirit to transform their lives, and to fulfill the commission of preaching the gospel to all the world.
Officers and directors of the North American Division were in the midst of departmental meetings when they found out about the shootings at the elementary school in Newtown, Connecticut, this past Friday. "Our hearts ache over yet another senseless shooting within the past few weeks," said Pastor Dan Jackson, president of the Seventh-day Adventist Church in North America. "We pray that God's Spirit will break through the ghastly shadow of death to bring comfort and support to those who are grieving and broken."
Taken from North American Division NewsPoints