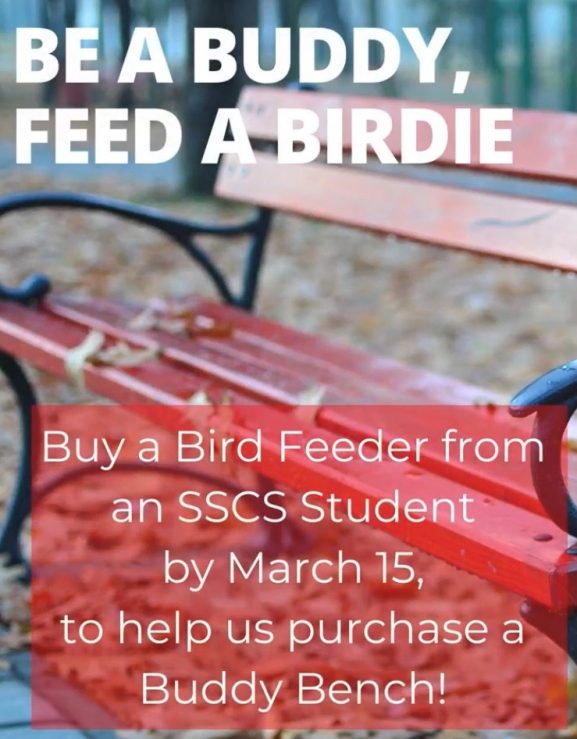 South Side Christian School is excited to be hosting a "Be A Buddy, Feed A Birdie" Fundraiser for a Buddy Bench.  

Click the link below for more info on what a Buddy Bench is and how you can buy a bird feeder to help up raise funds for our very own Buddy Bench at SSCS.  The deadline for orders is Monday, March 15th.
https://forms.gle/rnBtNCsRYm6BXNFXA
Thank you in advance for your support!