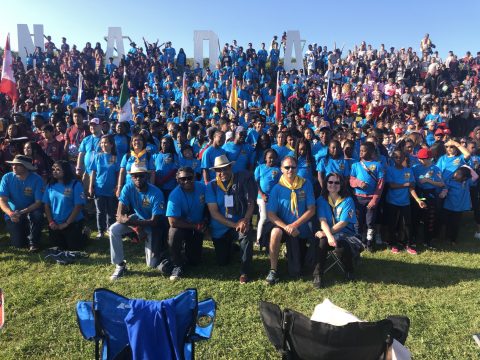 Update from Alberta Conference Youth Director
Hi Everyone!

Had an amazing Oshkosh 2019 experience.
All of our clubs had an unforgettable experience. 
Pastor Rudy and I had an amazing Oshkosh leadership team that planned, organized and executed amazingly well!
Attached is a short video of baptism (click below)
Also attached is a picture (see above).  All the blue shirts in the pic are representing Alberta Conference. 
See you soon, 
Lyle 
Alberta Conference Youth Director