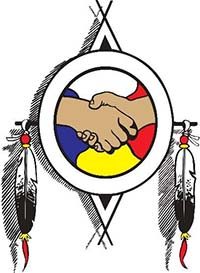 Established in 2003 to serve the four bands of the Maskwacis Cree Nation between Wetaskiwin and Ponoka, Mamawi Atosketan Native School (MANS) is a successful, NAD-accredited Seventh-day Adventist school. We're a violence-free learning community that integrates proven practices of physical, mental, spiritual, and social well-being into each day in a distinctly Cree environment.
Mamawi Atosketan—which means "Working Together" in Cree—has become a living reality for our school families. Mutual respect, coupled with innovative thinking and an attitude of partnership, has produced a new generation of parents and students engaged in the day-to-day process of education. Parents see the changes in the lives of their children: they see learners who feel safe, who grow in confidence, who are eager to get to school and enthusiastic about what happens there. 
"I want a good future, and Mamawi Atosketan really gives me that hope."
–Krista, MANS student
---
Additional links on this topic:
MANS Videos - Learn about our school and students in these exciting videos.
For current news and more, visit www.mans1.ca
Grand Opening Photo Report - September 28, 2018
The Bridge Campaign Archive:
The decision to build a high school at MANS transformed the lives of students and families, but it also transformed our Conference. Follow our adventure in faith as it unfolded in Adventist print.