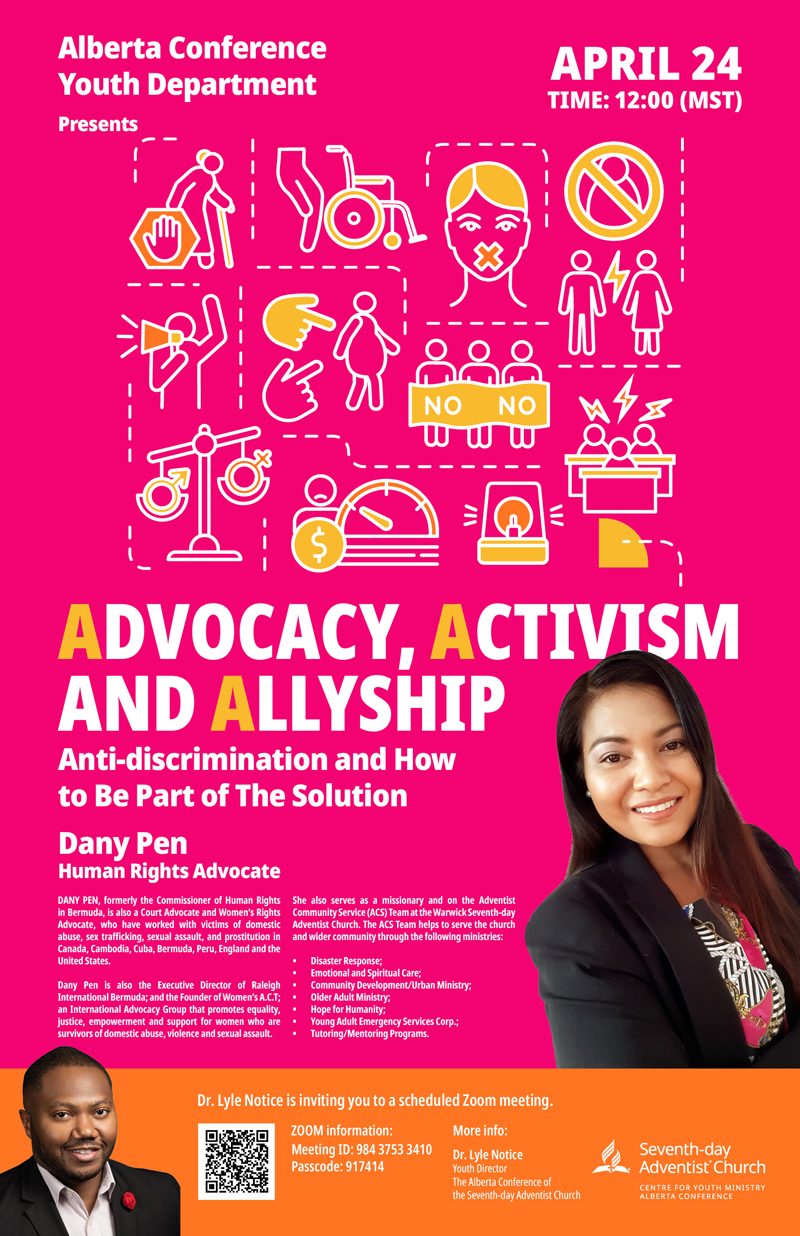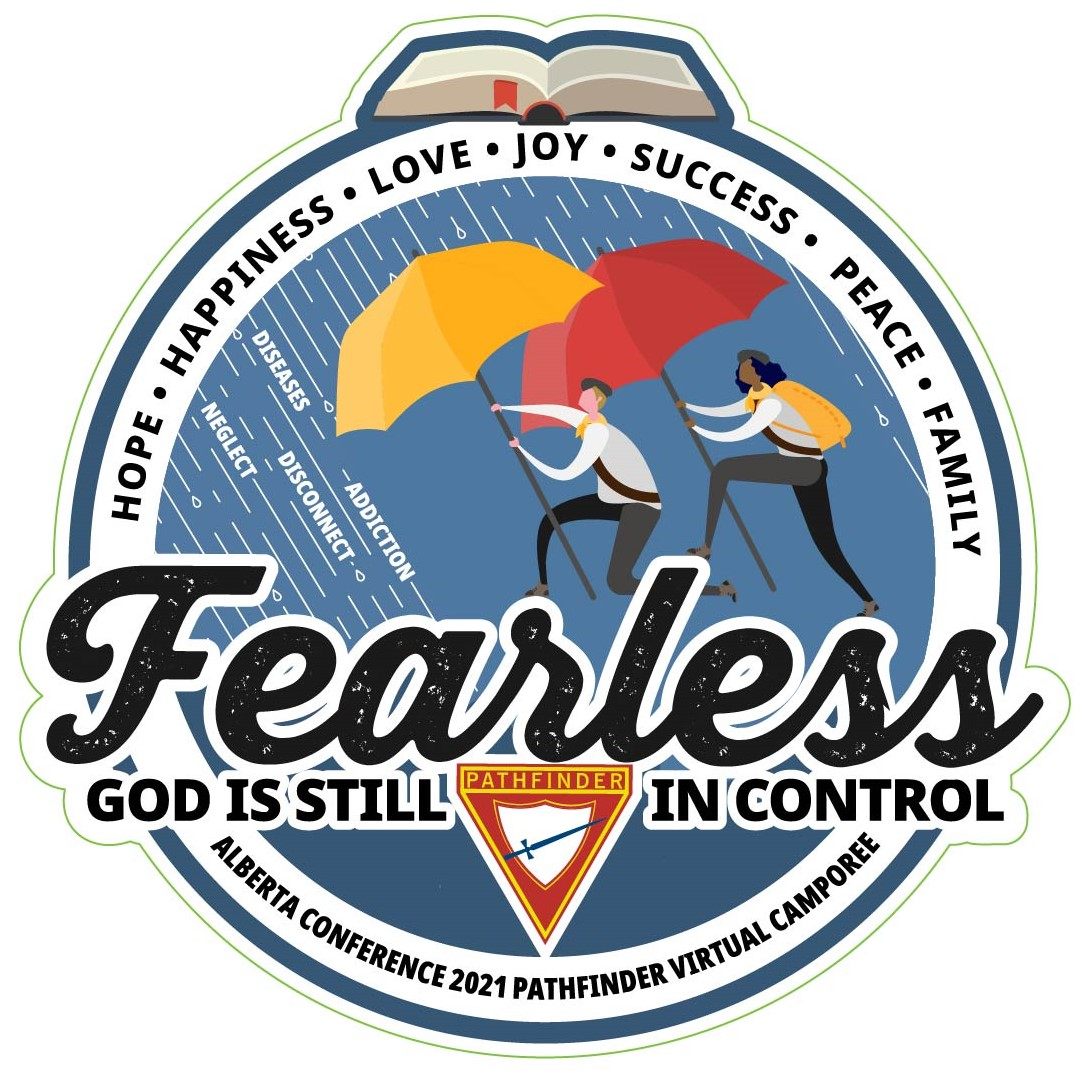 Pathfinder Week of Prayer & Camporee
May 16, 2021
Join the Alberta Conference Pathfinders as they lead an extraordinary week of prayer followed by the 2021 Virtual Camporee! Starting Sunday, May 16th at 7 pm Pathfinders from all around the province will be sharing and leading out the program; each day there will be a Prayer Focus on different topics that concern this generation.
For more information contact:
Samatha Tshuma
587-778-2048
pathfinders@albertaadventist.ca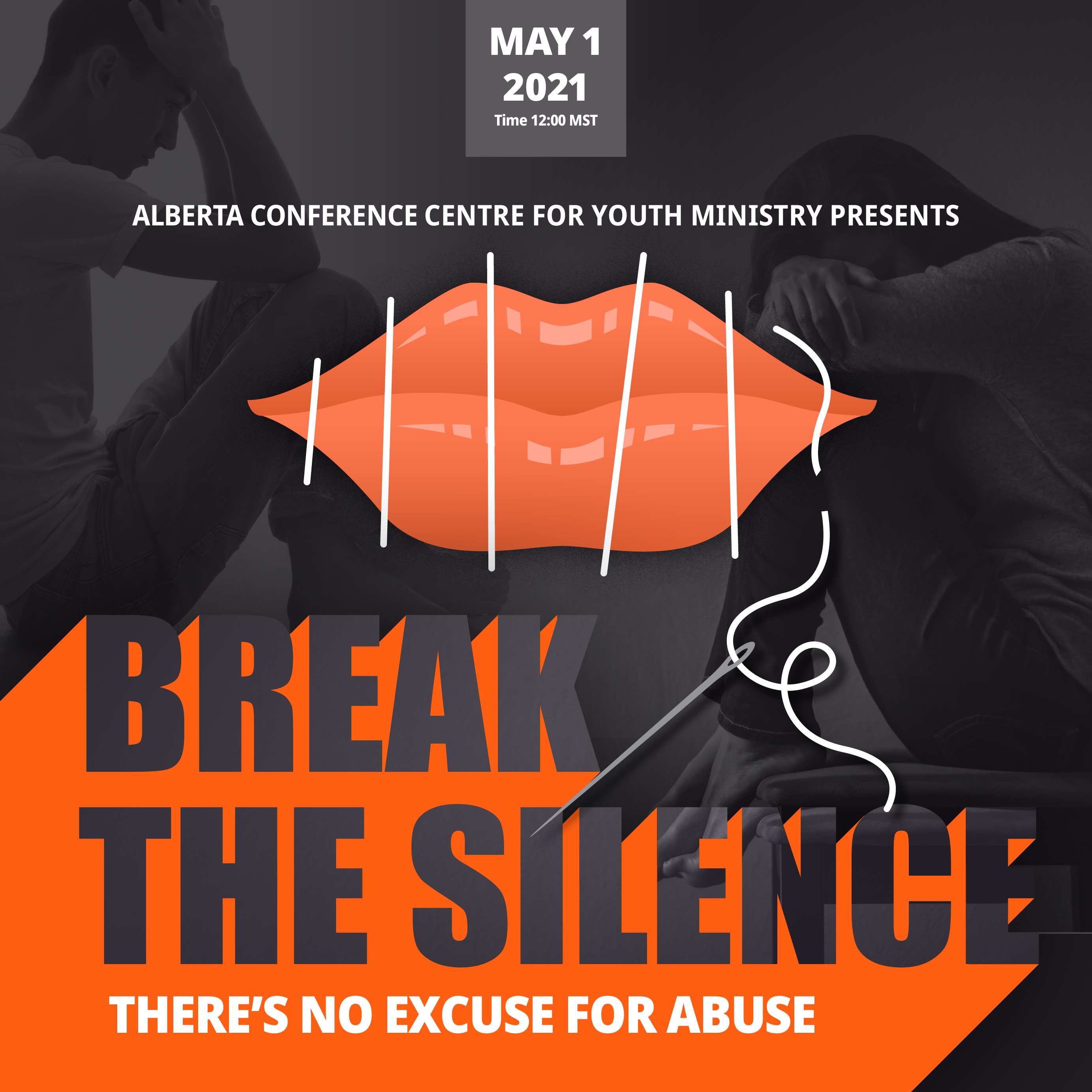 Break the Silence
May 1, 2021
There's no excuse for abuse. Many youths have become victims of sexual and physical abuse. We want to help discuss the signs of abuse and how to receive support. Guest Speaker: Elise Kruith of Burman University ----------- Join Zoom Webinar: Meeting ID: 986 1942 4753 Passcode: 283858 Or click the button below.
For more information contact:
Lyle Notice
403-342-5044 ext. 227
lnotice@albertaadventist.ca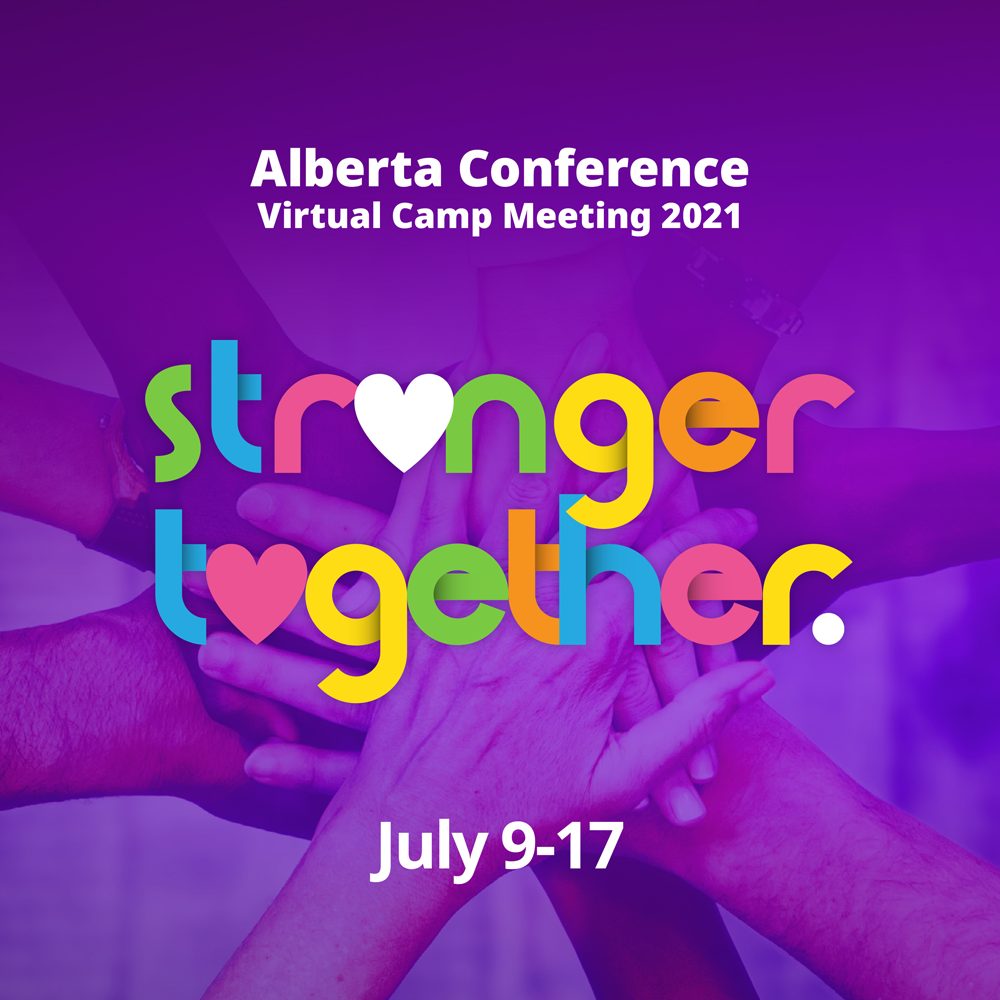 AB Conference Virtual Camp Meeting 2021
July 9, 2021
Virtual Camp Meeting Info www.albertavirtualcampmeeting.ca Registration is required to receive the live Zoom links for sessions such as Prayer Meeting, Daily Disciples, and all children's programs. Questions: Call 403-342-5044 Ext 0 Email: info@albertaadventist.ca
For more information contact: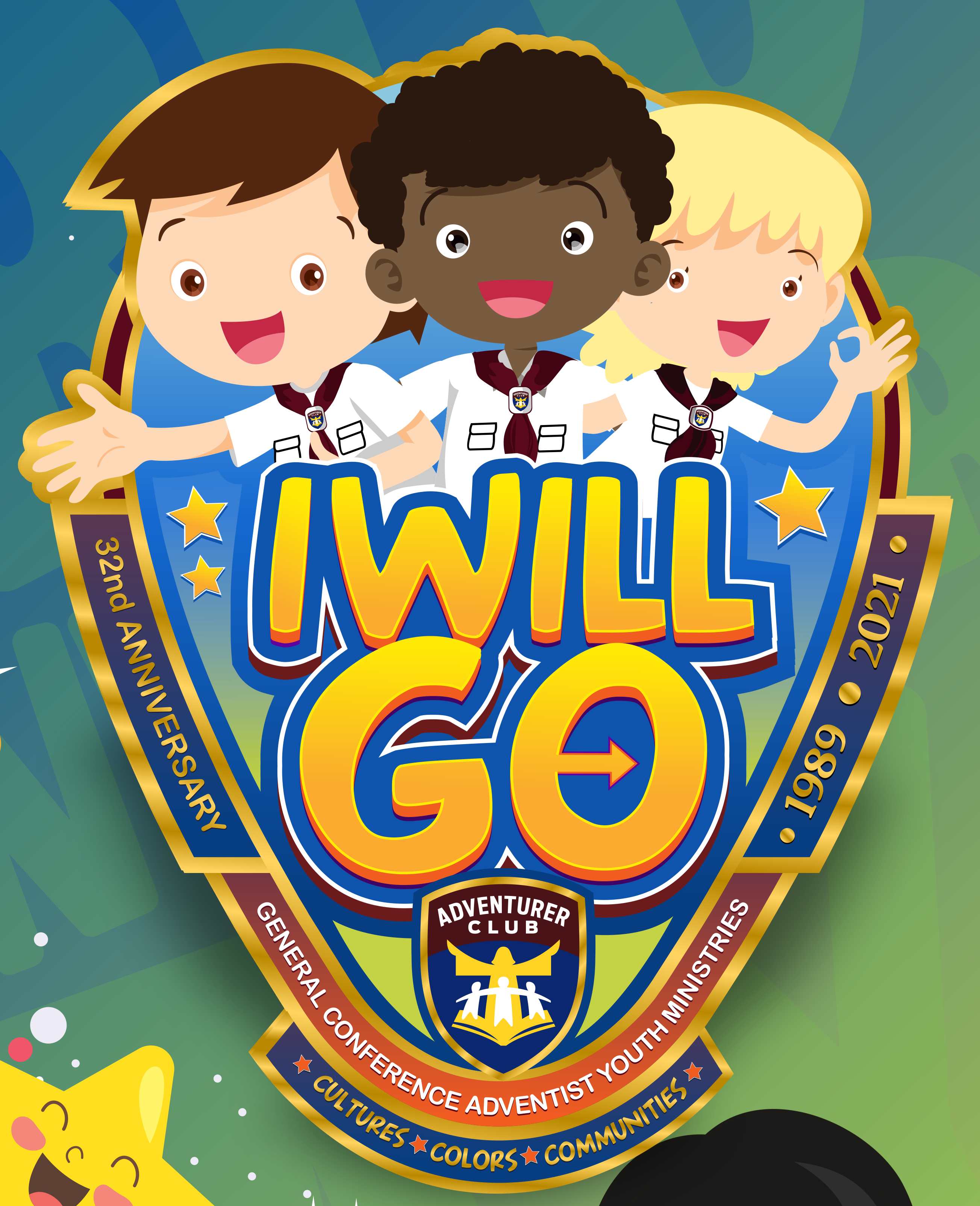 World Adventurers Day
May 15, 2021
For years Adventurers and Adventurer leaders have been waiting for a special world event to celebrate what it means to be an Adventurer. We are proud and excited to announce that we now have a World Adventurer Day! It is a special day to let our Adventurers enjoy being Adventurers and to show others the blessing they are to our church and our community.
For more information contact:
Janeth L Vasquez
jvasquez@albertaadventist.ca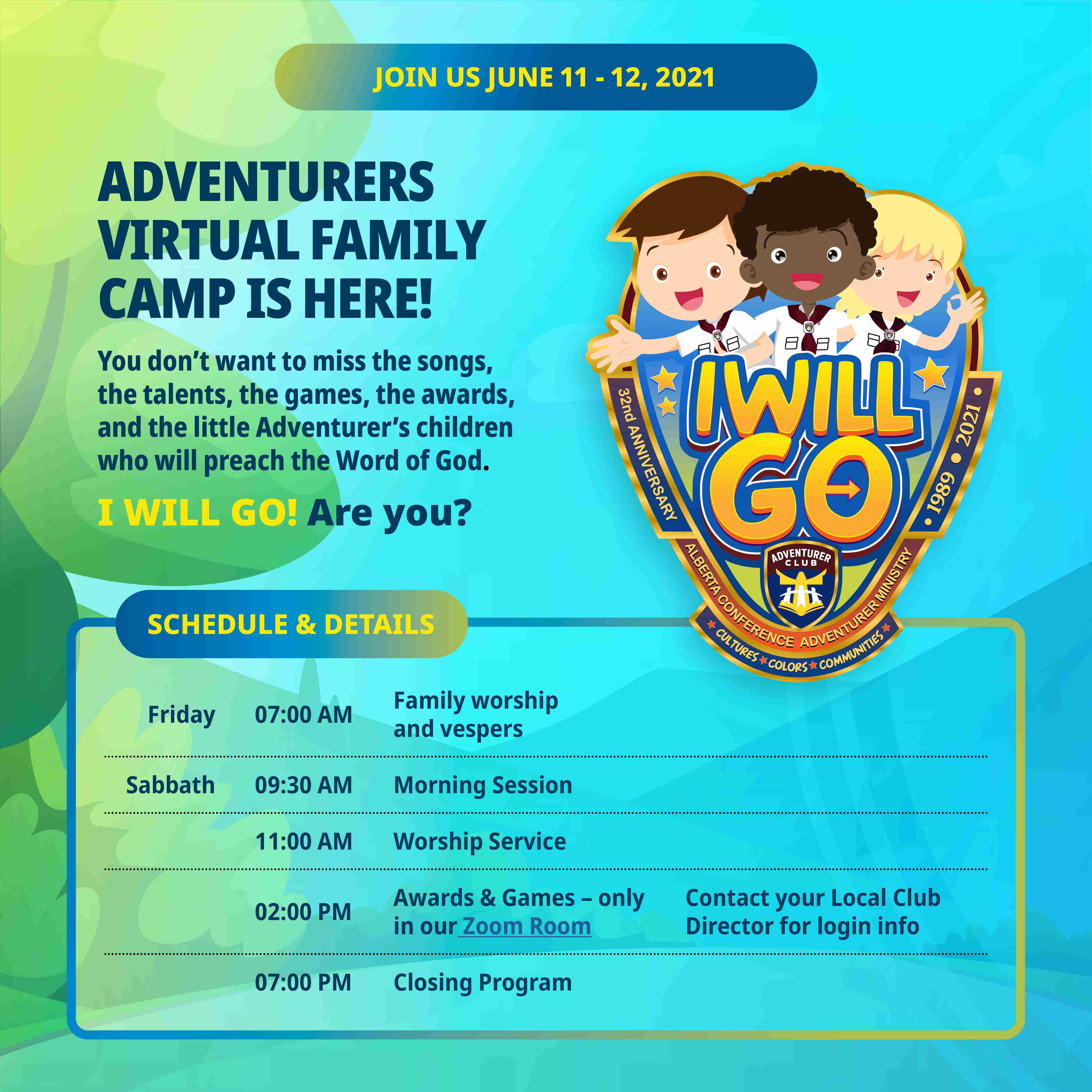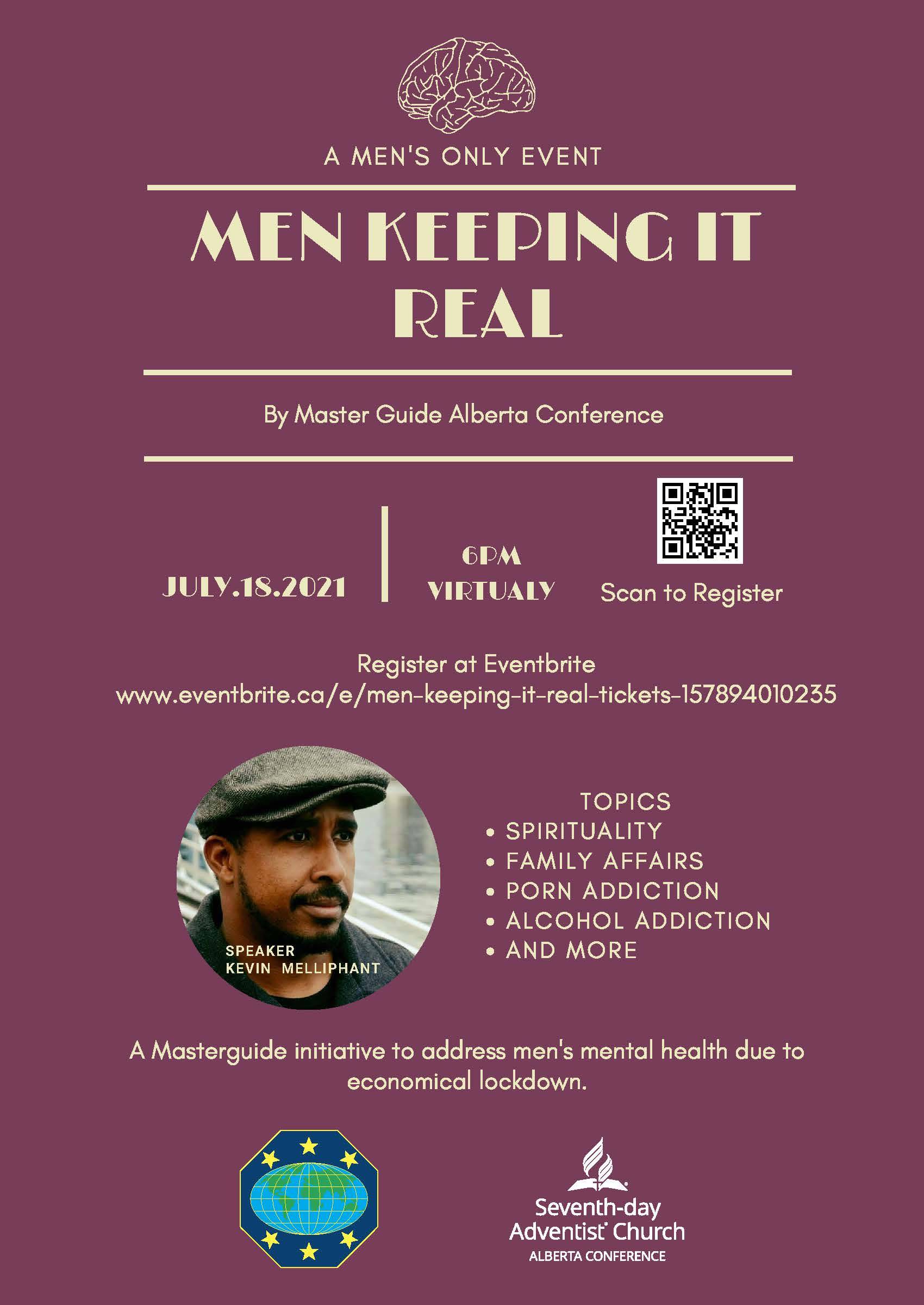 A Men Only Talk
July 18, 2021
Job loss, family expectations, faith tested? Master Guides Department invites men to the Men Keeping It Real conversation, where we keep it 100%. This is a Master Guide initiative to address men's mental health due to economical lockdown. The Covid-19 pandemic has proven that life is unpredictable. These uncertainties have left most Men feeling worthless, mentally stressed, and their faith tested. This is a conversation for men who are ready for some introspection, unity, and change in their lives. Join Pastor Kevin Melliphant as he leads us on this crucial conversation. We are keeping it 100%. No tables left unturned. This is an open conversation about porn addiction, alcohol addiction, family affairs, and spirituality. ALL men are invited, not just Master Guides Men or Master Guides Men in Training. Bring your preferred drink, let's keep it real! Only 50 spots are available. Zoom link will not be publicized, it will be shared with registrants only. Register today to secure your seat on the virtual table. Contact Rasheed Tomlinson at 780-238-7797 or send an email to masterguides@albertaadventist.ca if you have questions or comments. P.S: This is a Men Only talk! Share with the man/men you believe will benefit from this conversation.
For more information contact:
Rasheed Tomlinson
780-238-7797
masterguides@albertaadventist.ca
Department: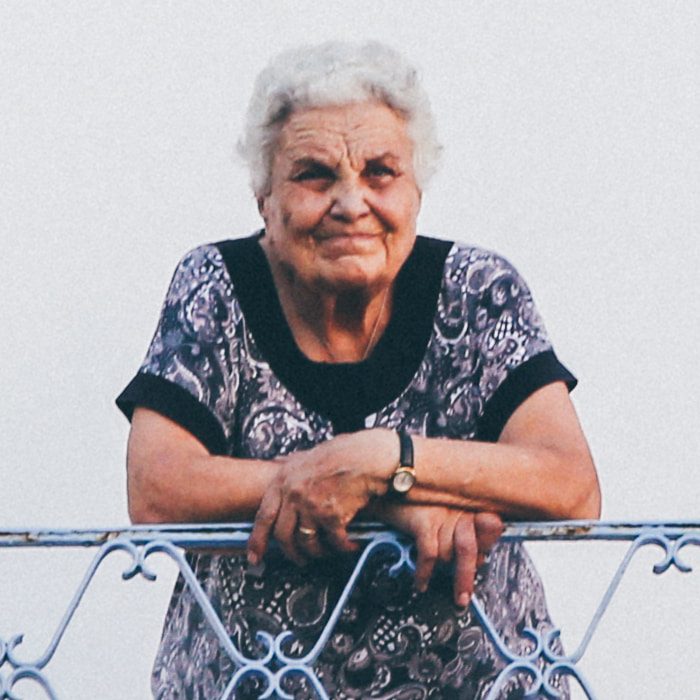 Grandma's Birthday Party
September 3, 2019   6:00pm
Location        Details
​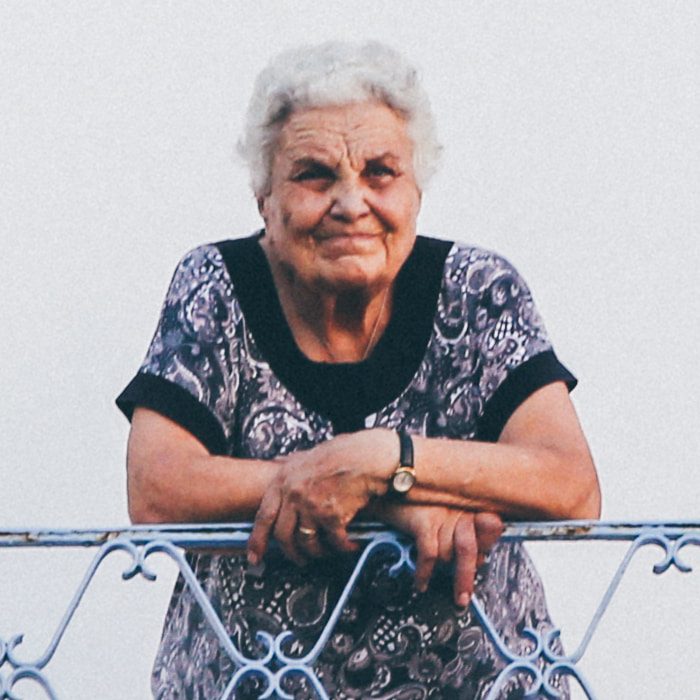 ​Grandma's Birthday Party
September 3, 2019   6:00pm
Location        Details
​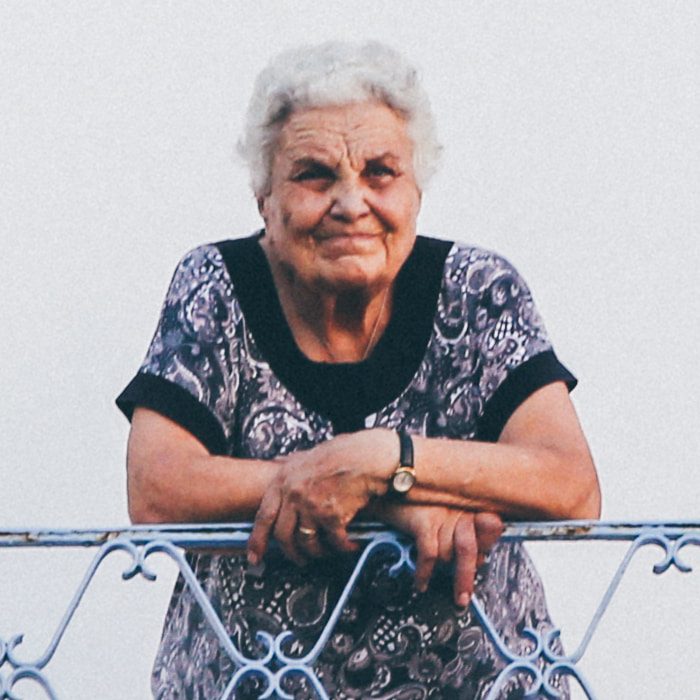 ​Grandma's Birthday Party
September 3, 2019   6:00pm
Location        Details